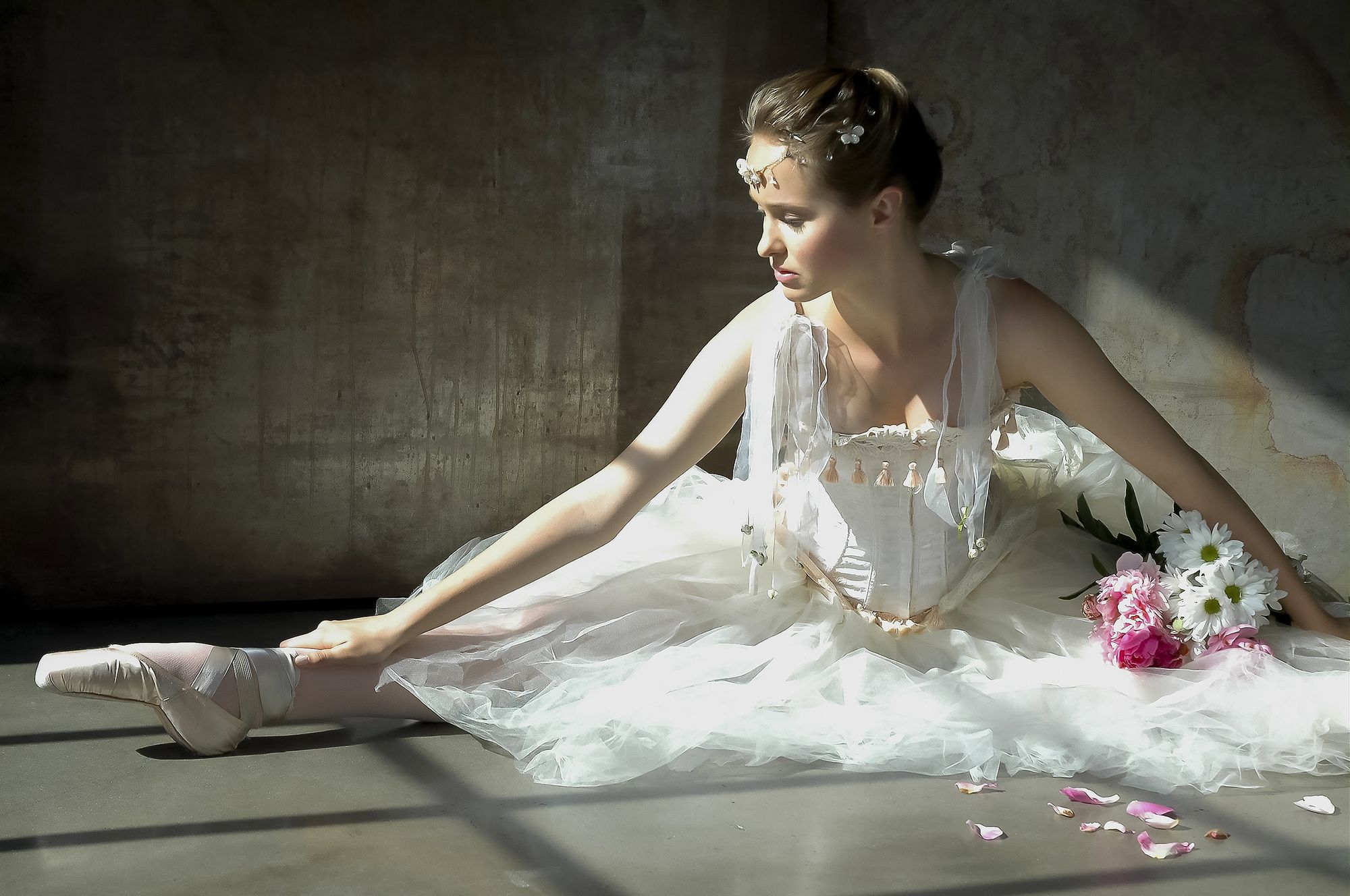 Bio
How could a kid not fall in love with photography when his first camera was a Polaroid called 'The Swinger.' I was hooked from that point on! I was a SHUTTERBUG! I was that guy at the party who could never JUST "take the picture!" but had to 'arrange' everyone and everything before clicking the shutter. In Los Angeles, my hobby served me well, when, as an actor/singer/dancer who was really tired of bartending and waiting tables between jobs, decided to go back to college to study photography. I've now spent over 20 years as a professional photographer, moving my business to New York City in 2006. I've enjoyed a reputation for years as a leading headshot photographer of actors, opera singers, fitness models and events.
A few of my well-known clients include Jim Parsons (Big Bang Theory), Eden Espinnoza (Brooklyn, Wicked, Rent), John McDaniel (Broadway musical conductor, The Rosie O'Donnell Show), Gary Beach (The Producers, La Cage Aux Folles), Cady Huffman (The Producers, Curb Your Enthusiasm), Rod Taylor (late, great movie star The Birds, The Time Machine), Betty Garrett (MGM movie star) and Daniel J. Travanti (Hill St. Blues)...to name a few.
I've also worked as a photojournalist, shooting hundreds of pictures for periodicals for the L.A. Unified School District, and have enjoyed doing corporate portraits for leading law firms.
Before turning my talents to photography, I was a successful actor/singer/dancer, having worked on Broadway: MAIL Off-Broadway: MARY, A NEW YOUR SUMMER at Radio City Music Hall; National Tours: GRAND HOTEL, HAIR ; Las Vegas: EFX (with Michael Crawford), FOLIES BERGERE ; Regional: KISS ME KATE (Old Globe Theatre, directed by Jack O'Brien) and Film and TV: THE BEST LITTLE WHOREHOUSE IN TEXAS. I've also worked as an opera singer and have sung with Opera Pacific and the San Diego Opera - and even worked as a Top 40 disc jockey at radio station KUHL in Santa Maria, California.
Info
I LIKE WHAT I DO! And I've never thought of my work as a job. I love making people look good. And I want you to love your pictures!
Clients always tell me what a good time they had during their shoot! That's the best compliment I could ever receive. I want your experience to feel like an afternoon hanging out with a friend. And that's my intention when you walk through the door. I want you to feel comfortable with me, your makeup and hair, clothes, and the music I play. That's when the magic will happen - when you're completely at ease. I will do everything to make you feel at home.
LET'S COLLABORATE! I encourage clients to know what it is they're selling. When you're clear about who you are and what it is you want from your pictures, the more successful your shoot will be. So, do a little homework. Talk to your agents, managers or friends in advance; find out exactly how they see you and what they'd like to see in your headshots. Ask yourself "What 'type' am I?" In what kind of roles are you mostly likely to be cast? Then it should also be easier to choose wardrobe to bring to your shoot which will coordinate with these type of characters. Our goal is to capture an all-around 'real you' shot and other looks, as well.
My shoots are never rushed; I only shoot one client a day. We can use whatever light you prefer: studio and natural light indoors - or go outside on-location (weather-permitting). Depending on the package you choose, the average length of a shoot for women (with hair/makeup) is about 4-5 hours; for men - at least 3-4 hours.
Music always creates a comfortable vibe for a shoot. I love working to music. I have a huge library of music consisting of many genres: Pop, Rock, Country, Broadway, Movie Soundtracks, Classical, Opera. Ask me in advance if I have something you'd like hear - or bring your own tunes!
And finally, bring a good, upbeat attitude, get a good night's sleep and don't bother with that stop at Starbuck's - I'll serve you a great cup of coffee - for FREE!
Rates
ULTIMATE Package - $500
4-6 Looks - a Look consists of a complete wardrobe change or change of lighting or location. Choose between studio light, natural light or on-location (weather-permitting) or all three.
SUPER Package - $450
3 Looks - a Look consists of a complete wardrobe change or change of lighting or location. Choose between studio light, natural light of on-location (weather-permitting) or all three.
POWER Package - $350
2 Looks - a Look consists of a complete wardrobe change or change of lighting or location. Choose between studio light, natural light or on-location (weather-permitting).
EVENTS - Contact me to discuss rates but most non-wedding fees are billed at $125 per hour.
FITNESS MODELS - Contact me for rates
All Packages include downloadable low res proof sheets of all images.
RETOUCHING is an additional $30 per picture.
Makeup and Hair services available from one of my many artists
Women - $175 (Cash Only) Men - $25 (If Necessary)
$100 Deposit Required For All Bookings - Deposit will be applied toward your balance, which is due on the day of the shoot. A 24 hour notice of cancellation is required, otherwise the deposit is forfeited.
Payment is accepted via Venmo, PayPal, cash or check (payable to Rick Stockwell).
"I have had Rick do my headshots several times. Each session, he goes the extra mile to make sure everything is perfect and that I am happy. He's a lot of fun to work with and I highly recommend him to anyone seeking a top notch photographer."
Mary VanArsdel - Stage and Film/TV actress
"Best photos I've ever had! This guy is GREAT. I highly recommend him."
Patrick R. Brown - Broadway company of THE LION KING
"I just wanted to thank you for a great headshot session. I can honestly say that I've never actually enjoyed getting headshots before, but that's what happened with you. Your energy and excitement were infectious and, obviously, translated into so many great shots. I had a blast working with you and will recommend you constantly to any who are looking for really great headshots AND a fun, easy time."
James Heatherly - NY actor
"Thank you for your thoughtfulness and close attention to details: for taking great care in making sure my hair was perfect for each shot; for your encouragement and positive energy behind the camera; and for generously providing a wide variety of shoot combinations - both with looks and lighting."
Lori Ann Bibat - NY actress
"Thank you so much for another awesome experience. I have so much fun with you - you make such a comfortable experience and I am always amazed by your shots."
Audean Farmer - Soprano
"I can't thank you enough for my wonderful pictures! You have been such a joy to work with and I am so happy that I had the opportunity. Your work is amazing and I can't wait to work with you sometime in the future."
Vianni A. Kelso - Actress/American Musical and Dramatic Academy
"The headshots look great! I've shown them to friends and they all agree. Putting in a good word for you. You are amazing. The lighting, color and the photos themselves are incredible. Thanks for your expertise and hard work. You're the best!"
Karina Choe - Soprano